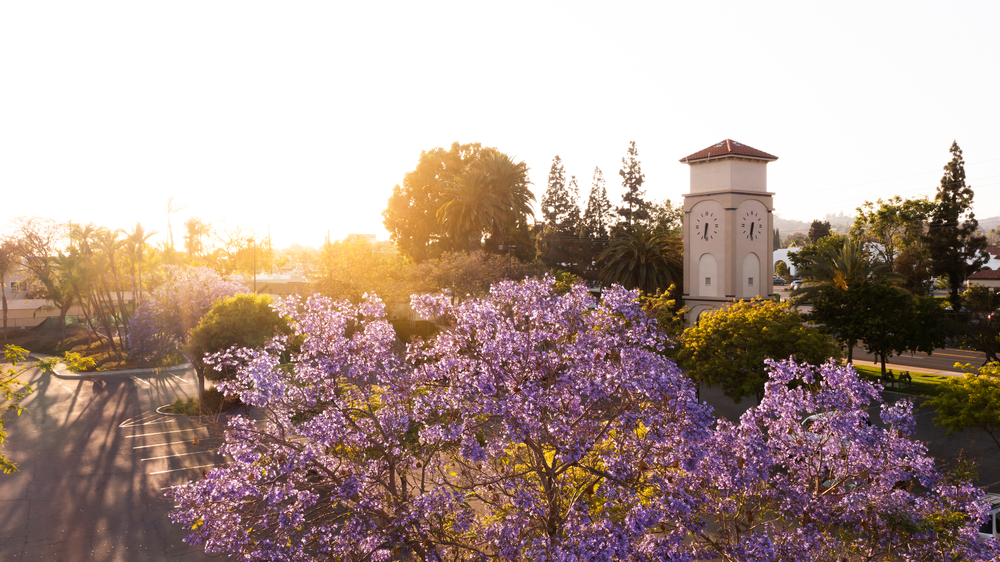 by Mercedes Moreno, LACDMH Cultural Competency Committee Member
I was born in El Salvador, Central America.  My mother was a single parent raising five children, four daughters and one son.  I was the eldest of the family.  From the moment I was born, I never used shoes until I was nine years old.  My brother began working and he was the one who bought me my first pair of shoes.  We lived in a tin roof home with walls made of palm leaves from coconut trees.  In the winter, thunder and lightning would scare me because the strong winds would blow away the palm walls of our home.  We would end up drenched and without a home as a result of these relentless storms.  I remember the yard would be inundated and it would all turn to mud.  There was no drinking water, restroom, or electricity.  But I had fun playing in the rain and playing make believe with my friends.
When I was four years old, I was very sick from diarrhea and as a result, my belly grew large, and my legs became swollen.  After a stay in the hospital, my legs returned to normal, but my belly stayed enlarged.  In first grade, I went to school barefoot, at least until my brother was able to buy me my shoes.  When I was ten years old, I was in charge of chores at home while my mother worked.  My three older sisters attended school.  During this time that I was alone at home, I was sexually abused by a neighbor.  As a result, I could no longer attend school during the daytime, I had to attend night school due to the societal norms that looked down upon me for having been raped.
As a teenager my stomach was still large.  When I was fifteen years old, I fell in love with an older married man.  I had unprotected sex and ended up pregnant.  I had no clue how children were born.  I thought they were born out of one's mouth.  I ended up leaving my home because I was scared.  I did not inform the man I was with about my pregnancy.  I went to look for work in the state capital.  After my child was born, I returned to my mother's home and decided to look for the father of my child.  He denied that my child was his stating that it had been several months since we had intimate relations.  I then filed a petition for him to pay child support, but he never paid a dime.
For my second pregnancy, I had twins: one boy and one girl.  My daughter died when she was a year and a half old because I could not get her the medicine she needed.  All of these experiences led me to be involved in the social, economic and political movements of my country.  I was involved in children's rights, women's rights, and students' rights.  I remember when I was pregnant with my first child, a friend suggested that we come to the United States.  I told her I did not want my child to be born in the U.S.  I could not aspire to a good job, because of little education or technical preparation.  One day, one of my coworkers told her she was coming to the United States and asked me if I wanted to go with her.  I had two children and my salary was barely enough. I asked her how much would it cost and she said $1,500 colones (name of the Salvadoran currency), but I did not have money.  She tells me she would lend me the money and that I could pay her back when I start working in the U.S.  I talked with another friend, and she told me she could lend me the rest of the money I needed.  I also talked to my mother and she said she would borrow money from a lender and that she would take care of my two children.  I traveled from El Salvador to Mexico with a Mexican visa.  My brother was already in this country, and he paid for the rest of the trip from Tijuana to Los Angeles.  All this time, I continued struggling with my growing tummy.  I arrived here and my brother thought that I had arrived expecting a baby.  I explained that it was not that, rather an illness.
I started working as a stay-in housekeeper in a Beverly Hills residence.  I had two days off per week.  I already knew how to do domestic work but I did not speak English. My earnings were $45 per week and I would send it all for my children.  I remember that for a Thanksgiving Day, it was my day off and I went out.  When I returned, the lady of the house fired me because I was not there to assist her with her guests and kitchen work. She did not pay me for the entire week I had already worked. The next day I went to the office of employment.  There was a lady there who needed a nanny, paying $45 a week to take care of six months old baby girl she had adopted.  The birth mother of the little girl I babysat was addicted to drugs and could not take care of her, and therefore Turn her in for adoption.  I developed a great affection for the little girl I was babysitting, as she reminded me of my own little girl who I had buried in my country.  The residence where I worked as a nanny was two blocks away from Hollywood High School and that gave me the opportunity to attend night school to learn English. The lady herself took me to the school to enroll and said that in order to survive in this country, I had to learn the English language.  At that moment, I did not understand what she was saying but as I started learning English, I was able to understand what she was saying.  This lady was a guardian angel for me.  After I would arrive from school, she would review my school work and help me with my homework assignments.  She would tell me to repeat words after her.
In the meantime, I continued experiencing an enlarging tummy. After many years, I married and gave birth to a beautiful little girl who was biracial Latina and African-American.  I taught my little girl that education was important since she was inside of me. When she started to speak, she would say that I had a "watermelon tummy" when she would lay on my stomach.  My daughter graduated with a degree in international economics from UCLA and afterwards, she attended Stanford Law School, obtaining a doctorate degree in jurisprudence.
After so many years, I read in the newspaper that volunteers were being sought for a Gastroenterology exam.  A physician from Panama had arrived to the U.S. to carry out a study.  I went to the place and tested positive for a bacteria called H Pylori.  The doctor said she could not prescribe any antibiotics because she did not have a license to practice in this country.  At that time, I did not have a permanent resident status nor medical insurance and my illness continued to be unattended.
In my free time, I started doing volunteer work registering persons to vote.  During election time, I would volunteer at voting sites.  I also worked in favor of the amnesty in 1986 to obtain my permanent residence.  I accomplished this goal and afterwards, I pursued my citizenship.  By then, I continued with my illness inclusive of esophagitis and acid reflex.  On one certain day, still with an enlarged tummy and acute pain, I went to the General Hospital and I applied for Medi-Cal coverage.  I went to UCLA for medical care and I told the doctor the name of the bacteria I had.  It was then that I received the treatment with antibiotics that I needed.  My stomach started to reduce in size.  Since then, I have been in treatment at UCLA.  My first son is now 53 years old, my twin is 50 and my daughter 32.  After all these years struggling with my illness, I was worried that I would develop cancer.  I went through a colonoscopy and my results show that I have a chronic case of gastritis.
My greatest pain now is that my oldest son has been missing in Mexico since 1991. The uncertainty of not knowing whether he is alive or deceased led me to develop a severe state of depression, fibromyalgia, and other physical conditions.  What sustains me is that I do not have a terminal nor a contagious illness.  I have decided to donate my body to UCLA when my time in this world has come to an end.
Translated to English by Guadalupe Aguilar and Dr. Sandra T. Chang, LACDMH ARDI Division – Cultural Competency Unit