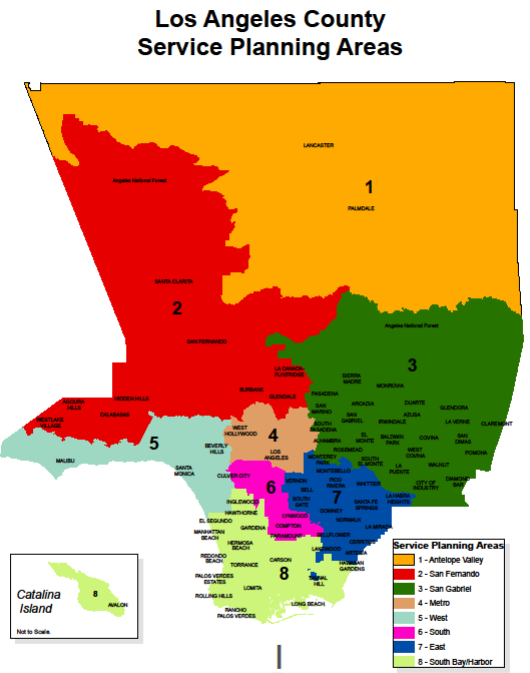 Due to the large size of L.A. County (4,300 square miles), LACDMH's services has been organized into eight (8) geographic Service Areas.  These distinct regions allow our department to plan, develop, and provide mental health services that are better suited to meet the specific needs of the residents in these different areas.
The eight Service Areas are as follows:
(Note: You may enter your street address in this District Locator to find out which service area you are a part of.)
We invite you to explore the services/resources in your Service Area*, and get involved with our program planning & implementation process through our Service Area Leadership Teams (SALTs).
*Each Service Area also has a service navigation team to help people locate and utilize resources offered by LACDMH and its partners. Visit this page to learn more Service Area Navigators or view/download the navigator contact list.