by Jorge Partida, Psy.D., Chief of Psychology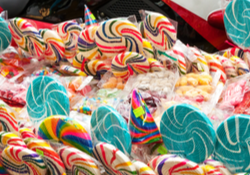 My fondest memories of my childhood in Mexico are infused with the abundance of simplicity. As an example, the celebration of Christmas Eve at home would include an endless dinner with the adults gathered laughing, dancing and singing all night. I would stay up as late as my small body could hold, enjoying vicariously the laughter and dancing of the adults. Eventually, sleep would win over and I would fall asleep across two chairs put together to form a makeshift bed. I would incorporate the sound of music and stomping of feet as my parents and uncles danced to sones, cumbias and mambo. My father would pick me up and carry me to my bed, reminding me to leave my shoes outside the door.
In the morning, I would awaken as early as I could and rush to receive the simple gift that filled my shoes to overflow with mandarin oranges, colaciones (hard pastel-colored candies with anise seed center) and mazapanes (peanut candy.) The gift was simple but so much appreciated and celebrated because the giver was said to be the baby Jesus himself. I would think of His little hand having touched the sweet delicacies and would enjoy every single bite with prolonged savoring so as to retain a connection to that miracle filling my shoes. We always knew that the big present would inevitably come later on the day of the three kings, January 6th. Every child would wake up on Three Kings Day to receive their wooden foot scooters, or bikes, dolls, toy cars and other shiny, trendy prizes. We would all enjoy playing and sharing the big presents from the Kings. For me and for most children I knew, the shoes filled with the simple presents from the baby himself meant so much more than the big, shiny gifts received by the Kings.
This simple memory remains at the core of my heart and soul. Through this cultural tradition, I have learned to value simplicity and appreciate the giver. The small and humble hand that gives with heart often is infused with more significance and meaning than the expensive and often disposable presents we tend to forget in days. May we always have the heart and soul to appreciate the abundance of kindness and simplicity.