Just4Me is a portal for LACDMH clients, providing them an easier way to access their health information and manage their healthcare.
(If you are not a LACDMH client, please call our Help Line at 800-854-7771 to find a service provider near you.)
Notices
Notice: A settlement has been reached in
Katie A. et al. v. Diana Bontá et al.
Information about how to participate, and how the settlement may affect your rights, is available
here.
The notice postcard is available
here.
For more information, please visit the settlement website at
www.KatieASettlement.com
or contact the Settlement Administrator at 1-888-212-3832.
Aviso: Se ha llegado a un acuerdo en
Katie A. et al. c. Diana Bonta et al.
La informacion sobre como participar y como el acuerdo peude afectar sus derechos esta disponible
aqui.
La notificación en tarjeta postal, está disponible
aquí.
Para más información, por favor visite el sitio web del acuerdo en
www.KatieASettlement.com
, o contacte al Administrador del Acuerdo llamando al 1-888-212-3832.
Message From The Director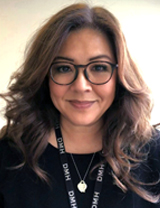 On July 1st I officially began my new role as the Acting Director of the Los Angeles County Department of Mental Health. It is an honor to be able to serve the County in this capacity – especially to be able to serve our clients, and the thousands of dedicated DMH employees, partners, and allies who work on the front lines and behind the scenes to provide mental health services throughout our system of care. Some of you may know that I have been a part of the DMH family for many years – 34, in fact, on November 4th this year. I began my DMH career as a student in Skid Row, where I stayed for over 23 years working with people experiencing serious mental illness and homelessness. Most recently, I oversaw DMH's clinical programs and community-based services as the Senior Deputy Director.
Read More
Twitter