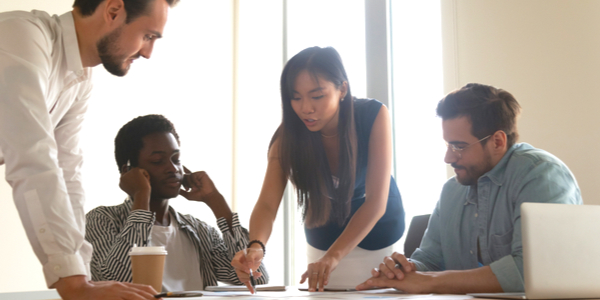 The Los Angeles County Department of Mental Health's (LACDMH) Human Subjects Research Committee, known simply as "HSRC," is responsible for reviewing and approving all research activities involving staff, clients or data related to Directly-Operated programs and legal entity contracted providers. The HSRC is comprised of eight members consisting of representatives of the various disciplines such as psychiatry, psychology, and peer services as well as LACDMH divisions including Patient's Rights, Compliance, and Information Security.
HSRC is not a federally registered Institutional Review Board or IRB. Instead, the HSRC provides an extra level of human subject protection with respect to LACDMH clients while ensuring that all research is conducted in accordance with the standards and policies of LACDMH, specifically policies 1400.01 (Mental Health Research Review) and 500.05 (Use and Disclosure of Protected Health Information for Research).
The LACDMH HSRC can be reached via email at HSRC@dmh.lacounty.gov.
HSRC Members:
Victoria Lee, Ph.D. (Chair)
Helena Ditko, L.C.S.W. (Peer Services Representative)
Maurnie V. Edwards-Thomas (HIPAA Privacy Officer)
Victor Ponce (Senior Information Systems Analyst)
Jorge Partida Del Toro, Psy.D. (Psychology)
Lu Ann Sanderson, D.N.P. (Nursing)
Elisabeth Gildemontes (Acting, Patient's Rights)
Contact Us:
LACDMH Human Subject Research Committee
c/o Krystal Wilson
510 S. Vermont Ave., 17th Floor
Los Angeles, CA 90020
HSRC@dmh.lacounty.gov