Waldemar Orozco
10/7/1943 –  1/25/2022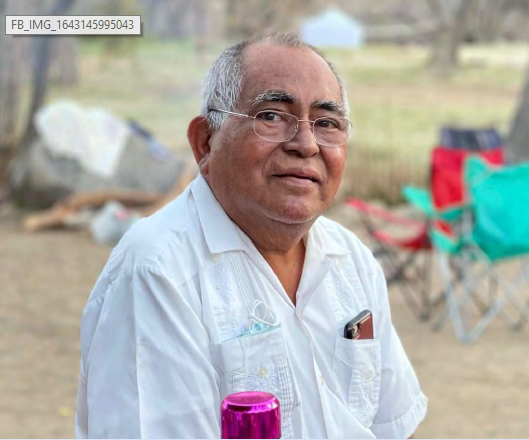 by Elizabeth Gomez, Service area 7 promoter / Promotora de la área de servicio 7 
Mr. Waldemar Orozco was originally from Puerto San Jose Guatemala, and he began his career as a Mental Health Promoter in 2011.  He participated in the Promoter training and began providing workshops for the LA County Department of Mental health.
Waldemar facilitated presentations in various community settings including schools, parks, senior centers, and churches.  He provided workshop participants with knowledge and the message that there are no limitations in life or obstacles that can't be overcome.  He was the best example of this philosophy after having suffered a stroke in 2011 and having to learn how to eat, speak, walk, and write with his left hand.
Waldemar was a Promoter that was dedicated to his work as he approached it with love.  All his workshops were different, personalized, and unique.  He had a gift at connecting with participants that conveyed trust.  He was humble, punctual, respectful, and wise and loved his work.
For him, the community was his priority and he made space for each participant as well as his work colleagues.  Waldemar was very familiar with the workshop material and still reviewed the material before each presentation and always arrived well dressed like a true professional.
The last gift of knowledge that Waldemar left for us was during the Speaker's Bureau conference where he participated in a panel.  The panel was about faith and spirituality.  He was applauded for his message about love for life and the great gift of faith.
Waldemar never complained about anything, nothing ever hurt.  He was caring and enjoyed all of the meetings in Service Area 7.  With the arrival of the pandemic, at his 76 years, Mr. Waldemar, gifted us another example of resilience and faith.  While the world was flipped on its head, the wise man did not have any barriers and continued his work as a Promoter. He learned how to provide virtual workshops with success. He conducted workshops up until 2 weeks before his death.
Mr. Waldemar Orozco is survived by his 2 adult children and 8 grandchildren.
—–
Don Waldemar Orozco, originario de Puerto San Jose Guatemala, embarco en su carrera como Promotor de Salud Mental en el 2011. Tomo el curso de Promotores y emprendió talleres del Departamento de Salud Mental del Condado de los Angeles (DMH).
Waldemar impartió presentaciones en varios sitios comunitarios, como escuelas, parques, senior centers, e iglesias.  Con cada presentación, el dejo a la audiencia con grandes aprendizajes, de que en esta vida no hay limitación alguna, ni obstáculo que no podamos vencer.  De lo cual él era el mayor ejemplo ya que después de sufrir una parálisis cerebral en el 2011 el tuvo que aprender a comer, hablar, caminar y hasta escribir con su mano izquierda.
Waldemar era un Promotor dedicado a su trabajo, lo realizaba con amor ya que todos sus talleres eran siempre diferentes, personalizados, y únicos. Tenía una manera de enganchar a los participantes, que les daba confianza, un hombre puntual, recto, respetuoso y con sabiduría, una humildad increíble, amaba su trabajo.
Para él, la comunidad era su prioridad y le daba su lugar a cada participante, como a sus compañeros de trabajo. Waldemar, a pesar de conocer su material de trabajo impecablemente, repasaba su material un día antes de su presentación y siempre bien vestido de pies a cabeza como todo un profesional.
El ultimo regalo de aprendizaje que Waldemar nos dejo fue cuando el formo parte de un panel en la conferencia de Speakers Bureau de fe y espiritualidad, ¡donde fue aplaudido por el mensaje de amor a la vida y el gran valor de la fe!
Waldemar jamás renegó, nunca le dolía nada, y era muy amistoso y disfrutaba las reuniones en su área de servicio 7.  Con la llegada de la pandemia, a sus 76 años, Waldemar, nos regaló una muestra más de la resiliencia y fe que tenía.  Pues mientras el mundo estaba de cabeza el hombre sabio, no tuvo barrera alguna, el siguió su labor de Promotor, y aprendió a realizar sus talleres virtuales con gran éxito, realizo sus talleres hasta dos semanas antes de su partida.
Waldemar Orozco le sobreviven sus dos hijos y ocho nietos.