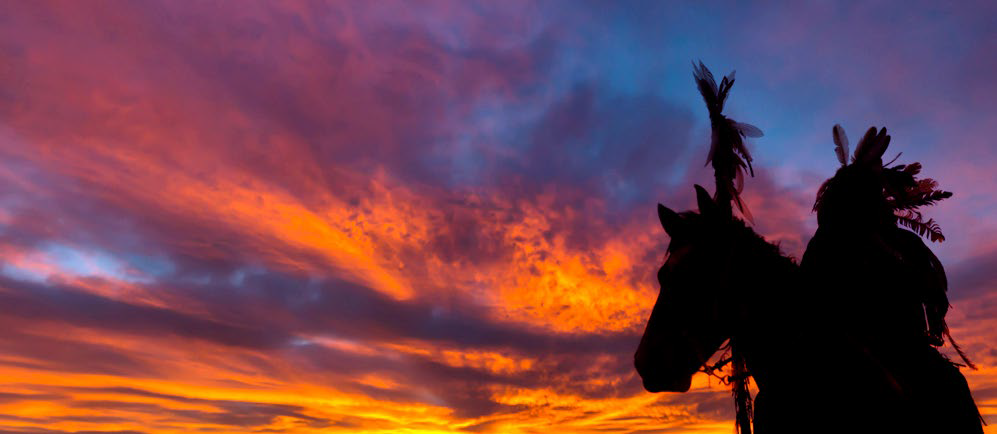 "Out of the Indian approach to life there came a great freedom, an intense and absorbing respect for life… And principles of truth, honesty, generosity, equity, and brotherhood."
– Chief Luther Standing Bear.
LACDMH and American Indian Counseling Center (AICC) seek to provide Native American families and children a safe place where mental wellbeing is fostered, reconnection with cultural heritage is enhanced, and respect for diverse tribal backgrounds is honored. AICC is committed to helping members of the Native community regain a sense of pride through envisioning hope, promoting empowerment, and strengthening community fellowship:
•   Hope, which begins with envisioning a future for oneself and a purpose to life that may be missing.
•   Empowerment, which is achieved by obtaining the wisdom of our ancestors that guides us in overcoming the difficulties of modern living.
•   Community fellowship, which creates a sense of balance and self-esteem through cultural affiliation and support.
Services Provided
•   Individual therapy for children, adults, and elders.
•   Foster youth community-based services including individual and/or family therapy, case management, support services and advocacy.
•   Community-based, 24/7 intensive services for children, youth, adults, and older adults through the Full Service Partnership (FSP) program funded by the Mental Health Services Act (MHSA).
•   Co-occurring disorder treatment and counseling for substance abuse and emotional problems.
•   Physician consultation for medication.
•   Case management and advocacy services to obtain housing, Medi-Cal, Medicare, and Supplemental Security Income.
•   Referrals provided to Native community resources and events.
•   Culturally relevant support groups.
•   Crisis intervention services for all ages.
Click here to learn more.
American Indian Counseling Center
17707 Studebaker Rd., Ste. 208
Cerritos, CA 90703
Phone: (562) 402-0677
Fax: (562) 467-7478
To schedule an initial appointment, call us and request to speak with the "On Duty Worker."
Hours of Operation
Monday – Friday, 8:00 a.m. to 6:00 p.m.