Lisa H. Wong, Psy.D.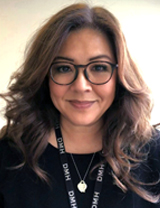 Director
Los Angeles County Department of Mental Health
Lisa Wong, Psy.D., is the Director of the Los Angeles County Department of Mental Health (LACDMH) as of February 28, 2023, after serving as Interim Director since July 2022. Prior to this role, Dr. Wong was LACDMH's Senior Deputy Director overseeing the Department's clinical programs and community-based services over a broad range of settings throughout Los Angeles County.
Concurrent with her Senior Deputy Director role, Dr. Wong was also the interim Chief of the Full-Service Partnership (FSP) program, a 24/7 intensive outpatient service aimed at helping clients at risk for homelessness, incarceration, and hospitalization, among other negative life outcomes.
Starting in the County as a student over 30 years ago, Dr. Wong spent more than two decades working in the Skid Row area of Los Angeles providing care to some of the County's most vulnerable and high-risk individuals experiencing serious mental illness and homelessness. Prior to her current role, she served as the Mental Health Clinical Program Head Over Downtown Mental Health Center general outpatient services, CalWORKs/GROW, and Prevention & Early Intervention programs before becoming a Service Area Chief over Service Areas 2 and 3. Dr. Wong has also served as Acting Chief for Outpatient Services.
Dr. Wong earned her Psy.D. from the Pacifica Graduate Institute and her M.A. in clinical psychology from California State University, Los Angeles, and she is a lifelong advocate for vulnerable populations and social justice issues.