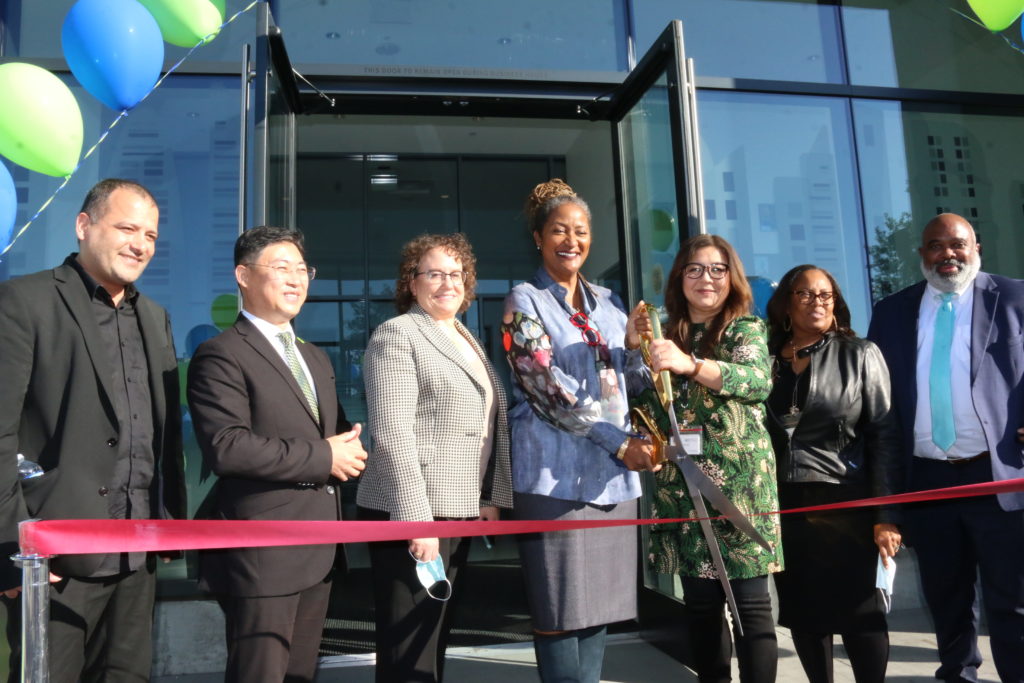 On Dec. 7, LACDMH hosted a ribbon-cutting event to celebrate the grand opening of its Koreatown Mental Health Center (MHC), which is located on the ground floor of the department headquarters building and adjacent to its Peer Resource Center.
The ceremony included remarks from L.A. County's 2nd District Supervisor Holly J. Mitchell, LACDMH Interim Director Dr. Lisa H. Wong, and SALT 4 Co-Chairs Esiquio Reyes and Pastor Seung Nah. After the remarks and ribbon-cutting, attendees took group tours of the new facility, where they met with the clinic's staff and learn about the well-being services offered.
At the ceremony, Dr. Wong said that "this clinic has been in the works for a very long time, and it's a welcomed and needed resource in the community. We heard firsthand from the community how much culturally and linguistically-sensitive mental health services were needed in this area, where Koreans and Korean Americans make up roughly 50 percent of the population. The new Koreatown clinic will allow us to better address the specific needs of this community."
The Koreatown MHC is a historic step for LACDMH as it will be the first directly-operated clinic in the neighborhood, allowing local and nearby residents easier access to mental health resources, as well as additional opportunities for collaboration with local community organizations. The clinic will be staffed with a multicultural team who is culturally and linguistically equipped to support the wellbeing needs of this diverse community, further reducing barriers to accessing mental health services.
Services provided at Koreatown MHC include:
Mental health assessments
Individual and group therapy
Medication evaluation and management
Case management
Linkage to supportive resources, including physical health, housing, and employment services
Health promotion and advocacy
Koreatown Mental Health Center
510 S. Vermont Avenue, First Floor
Los Angeles, CA 90020
Phone: (213) 948-2980
Please call to request an appointment for service.
Hours: Monday-Friday, 8-5 p.m. Closed on weekends and holidays.
Additional photos from the ribbon-cutting ceremony are available here.