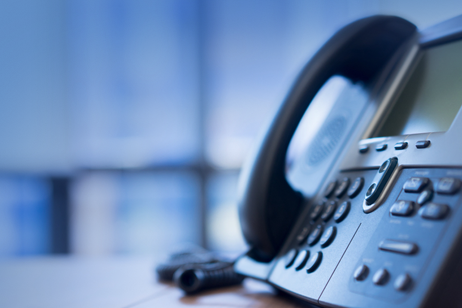 The LACDMH Help Line is available 24/7 at (800) 854-7771; after dialing, press 1 for our ACCESS call center or press 2 for our emotional support line; support is also available via text / chat through the Crisis Text Line (text 'LA' to 741741).  
SA 5 Administration
SA5 Administration serves as the operational backbone for this geographic region of Los Angeles County, ensuring the smooth exchange of relavent mental health/community information, managing the appropriate deployment of services, and ushering the delivery of superior mental health services, throughout the service area.
Contact:  (310) 482-6600
Edelman Adult and Wellness Programs
Edelman Westside Mental Health Center (Adult & Wellness Programs) provides mental health services to adults 18 and older. The services range in intensity and consist of treatments that include case management, field services, rehabilitation services, individual therapy, group therapy, support groups, medication management, crisis intervention, occupational therapy and much, much more.
Edelman Wellness Center provides a similar array of mental health services, however the intensity is geared at more autonomy and works as a step-down in structure. Both programs serves the community well, incorporating the countywide theme of encouraging wellbeing and healing.
11080 W Olympic Blvd, Los Angeles, CA 90064
Adult Programs: (310) 966-6500
Wellness Programs: (310) 482-3200
Edelman Child and Family Clinic
Edelman Child and Family Clinic is a directly operated outpatient clinic operating exclusively in SA5.  It provides individuals (ages 5-18) and their families with group therapy and School-Based Services (in limited school settings) with an array of services. The programs consist of Wellness, prevention and early intervention, and various psychiatric outpatient services – including medication support, individual therapy, substance abuse treatment, crisis intervention, and rehabilitative services.
11303 W Washington Blvd, Los Angeles, CA 90066
(310) 482-3200
SA 5 HOME Team
SA5 HOME Team is a countywide managed program that provides field-based outreach and engagement services and intensive case management to under-served or disengaged houmeless individuals, who may have been identified as mentally ill, living in homeless encampments, or visiting locations where outreach is not readily available.
For more information, visit this page.
Contacts:  
24/7 Help Line (800) 854-7771
(310) 482-6600
SA 5 Specialized Foster Program
The Specialized Foster Care (SFC) program in Service Area 5 is a co-located, interdepartmental program between the Department of Children and Family Services (DCFS) and DMH.  The goal of SFC is to assure that timely mental health services are provided to children and their families referred by DCFS. Referrals to SFC program are generated by DCFS Social Workers.
Contacts: 
DCFS Wilshire (323) 900-2222
DCFS Hotline (800) 540-4000