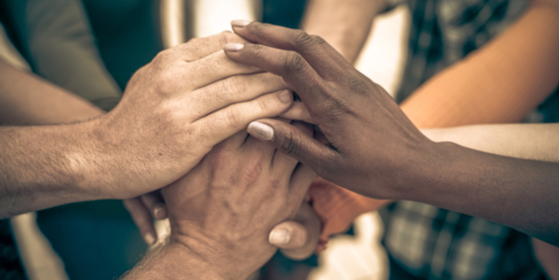 SA 5 Clergy Collaborative
SA5's Clergy Interfaith Collaborative welcomes participation from all faith-based congregations and mental health providers who strive to recognize the connection between spirituality and mental health as an important component of recovery from mental illness.
Contact: (310) 482-6600
SA 5 Prevention and Early Intervention (PEI)
The Los Angeles County Prevention and Early Intervention (PEI) Plan focuses on prevention and early intervention services, education, support, and outreach to help inform and identify individuals and their families who may be affected by some level of mental health issue. Providing mental health education, outreach and early identification (prior to diagnosis) can mitigate costly negative long-term outcomes for mental health consumers and their families.
Contact: (310) 482-6600
Service Area Leadership Team (SALT)
The service area and DMH's mission is to optimize the hope, wellbeing, and life trajectory of the most vulnerable through access to care and resources. This is done by promoting independence and personal recovery through increased connectedness and community reintegration.  Administratively, SALT 5 team provides support, recommendations, and advice to a forum of consumers, families, service providers, and community representatives to navigate the function of local service systems, to meet the mental health service needs of our geographic area, to find the most effective and efficient use of available resources, and to help maintain healthy two-way communication between our department and various stakeholder groups within the service area.
Contact: (310) 482-6600, SALT5@dmh.lacounty.gov
SA 5 Health Neighborhoods
In 2013, as part of Health Care Reform planning, DMH convened workgroups to address different aspects of Health Care Reform. The concept or Health Neighborhoods, whose goal was to improve individual and community outcomes by identifying social determinants of health by incorporating two theoretical models; the Service Delivery Model and the Community Change Model.
Service Delivery Model*
Improve access through integrated mental health, health, substance use disorder and public health services;
Improve quality and coordination of services; and
Contain costs through effective communication among providers
Community Change Model*
Achieve community health and wellness;
Address social determinants of health; and
Community-driven, focused on policy and system change
*Health Neighborhoods, Summary of Workgroups Sessions, Rigoberto Rodriguez, 2013
Service Area 5 has three distinct Health Neighborhood (HN) with three separate lead agencies facilitate monthly meeting with a consortium of providers (i.e. Physical health, MHS, Housing navigation, substance abuse treatment, faith organizations etc.) The three health neighborhood in Service Area 5 consist of the Pico-Robertson HN, Palms-Mar Vista HN aka Intergenerational Trauma HN and the Venice Marina del Rey HN aka Westside Health Neighborhood. The contact information for each HN is below. 
Pico-Robertson Health Neighborhood – Lead Agency Alcott Center for Mental Health meets every second Thursday of the month from 12 – 1:30 pm contact Roxanne Gonzalez rgonzalez@alcottcenter.org (310) 785-2121 x.215 / work cell (323)577-3955. This collaborative has an adult focus.
Palms-Mar Vista Health Neighborhood aka Intergenerational Trauma Health Neighborhood – Lead Agency Westside Infant Network (WIN) meets every third Friday of the month from 1 – 2 pm contact Egypt Davis-Evans egyptde@winla.org (424) 209-7051. This collaborative has a children & family focus.
Venice Marina del Rey Health Neighborhood aka Westside Health Neighborhood – Lead Agency Safe Place for Youth (SPY)  meets every fourth Thursday of the month from 3:30 – 4:30 pm contact Alonzo Urita alonzou@safeplaceforyouth.org (424) 307-9904. This collaborative has an unsheltered young adult focus.
SA 5 Quality Improvement Committee (QIC)
Membership consists of Quality Assurance (QA) and Quality Improvement (QI) representatives from DMH directly operated and contract programs located in the WLA area.  Meetings are held quarterly. https://dmh.lacounty.gov/qid/sa/ 
The QI Division shares responsibility with LACDMH providers to maintain and improve the quality of service and the delivery infrastructure.  https://dmh.lacounty.gov/qid/.  The QA Unit is responsible for maintaining adherence by the Department and its contracted providers to the requirements for providing quality Medi-Cal Specialty Mental Health Services (SMHS) to the residents of Los Angeles County. https://dmh.lacounty.gov/qa/
SA5 QIC Liaison – Dara Vines, PhD (310) 482-6608
SA 5 Birth to Five Collaborative
Membership consists of representatives from LACDMH contract programs that deliver Prevention and Early Intervention (PEI) services to young children in the WLA community.  Services include dyadic therapies for infants and their caregivers.  Birth to Five trainings and other relevant information are shared with members of the Collaborative in order to support their work with this specialized population.  
SA5 Birth to Five Coordinator – Dara Vines, PhD (310) 482-6608
SA 5 Family Preservation Program
Family Preservation (FP) is a collaborative effort between the Department of Mental Health (LACDMH), Children and Family Services (DCFS), Probation, and other community-based agencies (Lead Agencies). The role of the DMH FP Liaisons is to attend pre-screening meetings in order to provide support in identifying possible mental health needs of family members first entering FP, provide consultation on different mental health issues, and/or facilitate linkages with various mental health resources that may be appropriate. 
SA5 Family Preservation Liaison – Dara Vines, PhD (310) 482-6608
Multidisciplinary Assessment Team (MAT)
MAT is a collaborative effort between the Department of Children and Family Services (DCFS), the Department of Mental Health (DMH), and community-based mental health provider agencies.  It is designed to ensure timely and comprehensive assessments of children and youth entering out-of-home placement.
SA5 MAT Psychologist – Dara Vines, PhD (310) 482-6608
SA 5 Promotores
The mission of the Mental Health Promoters is to remove stigmas associated with mental illness and treatment, increase awareness about mental health issues within SA 5's diverse communities via educational mental health workshops. 
SA5 Promotores – Claudia Gonzalez  (213) 841-8401
Whole Person Care
This program is field-based, focusing on servicing adults (ages 18+) with serious and persistent mental illness. This includes substance use disorder. Clients eligible for this program must be Medi-Cal eligible, reside in Los Angeles, and have a history of two (2) psychiatric in-patient hospitalizations within the last 12-months.
Contact: Colleen Mielke, L.C.S.W., (213) 760-0235